Profile of Yukyo Yamamoto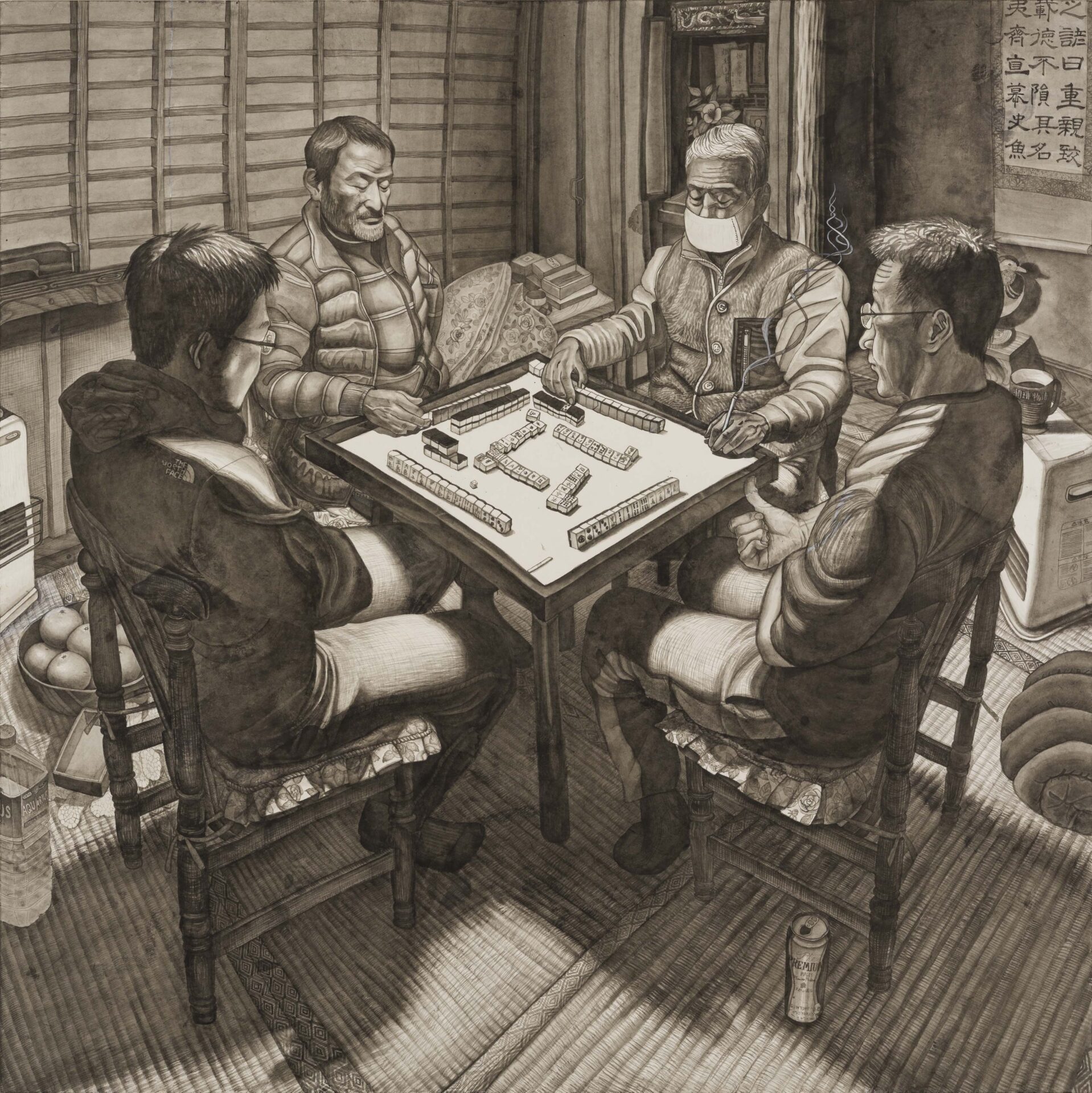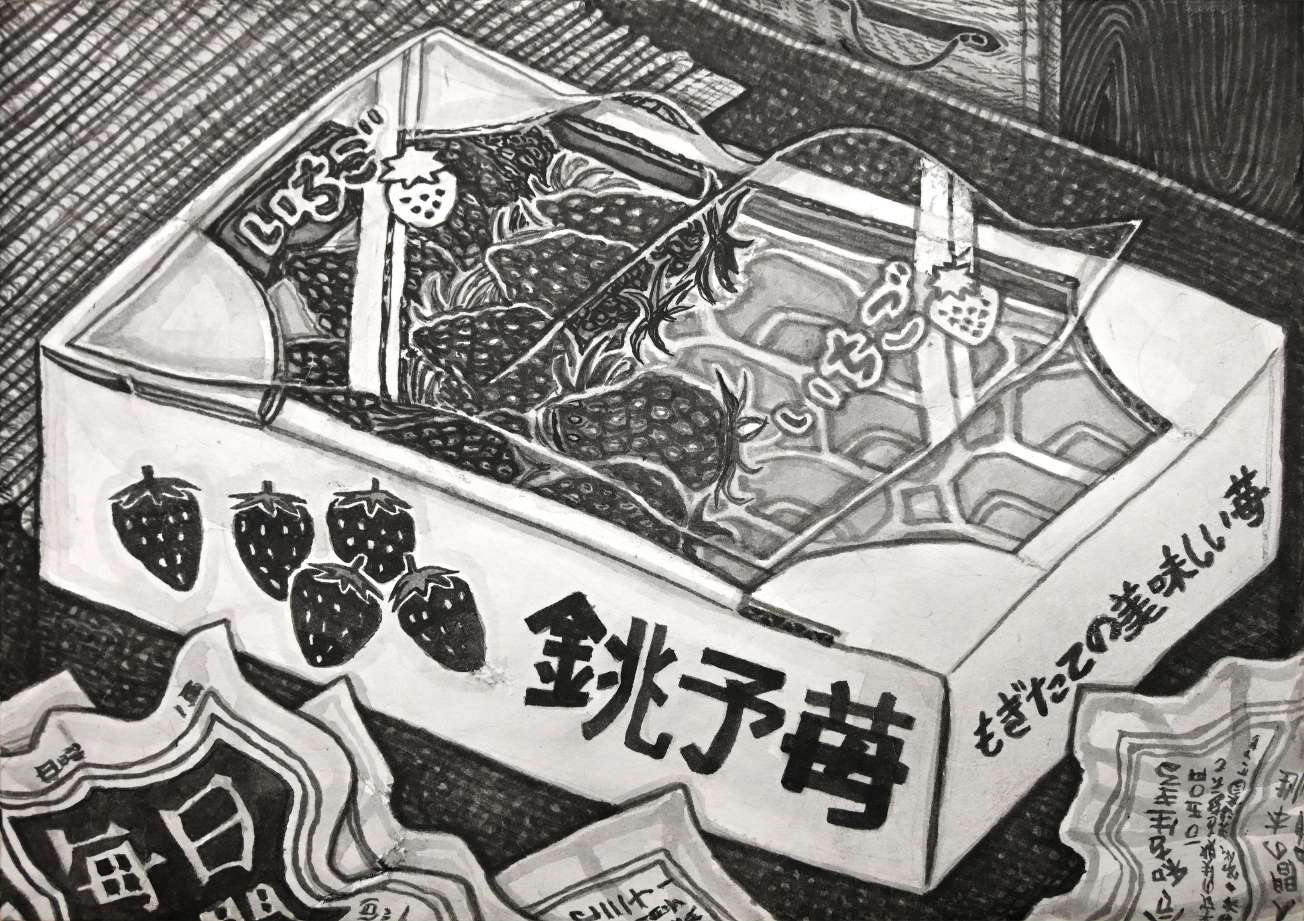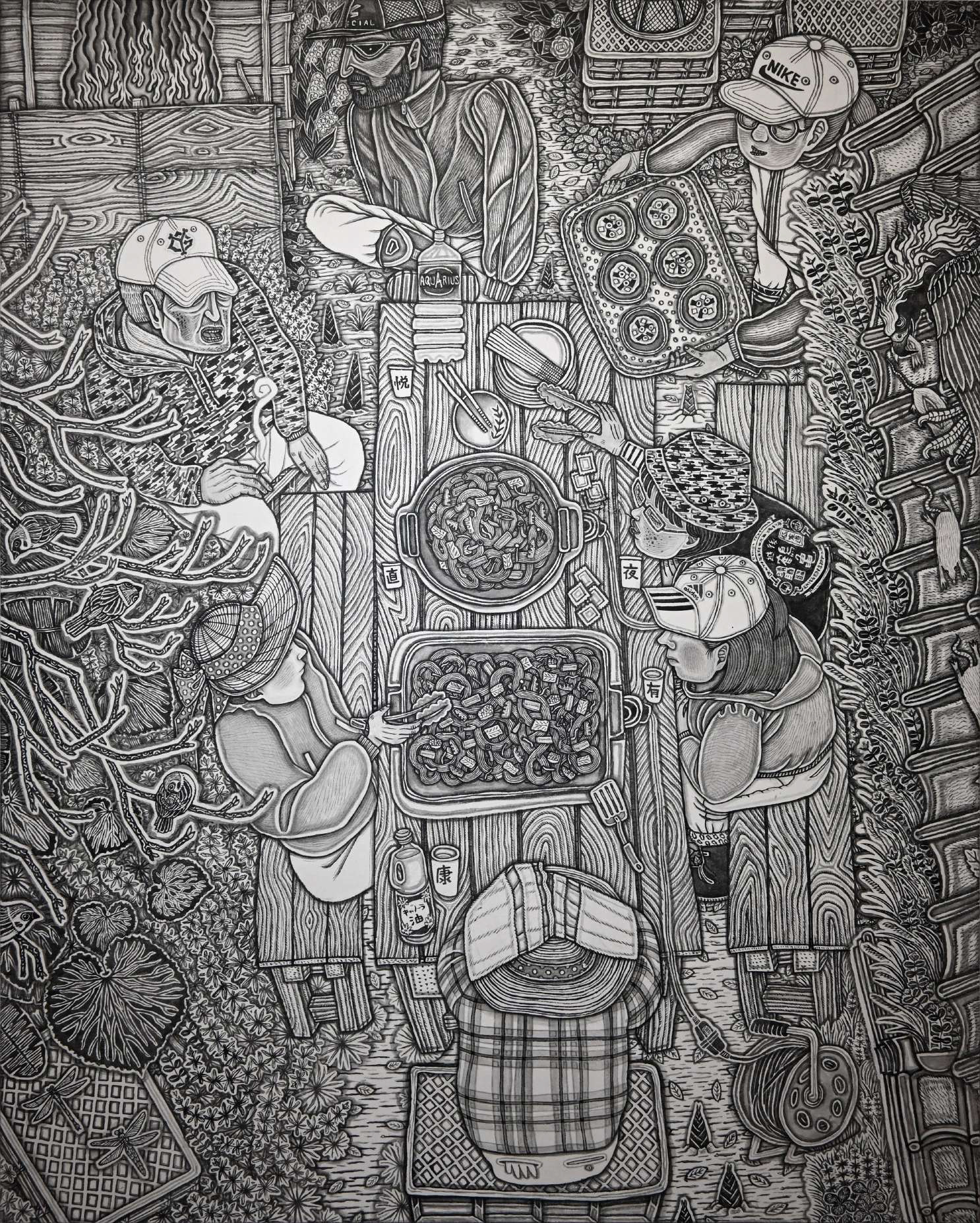 Kana Komata won the Excellence Award at the "FACE 2020" exhibition.
She Use sumi ink, one of the East Asian identities that is considered essential for the future of art, depicts the "now" that is close to her.
What is noteworthy is the artist's ability to sublimate cartoon-like expressions, which are very familiar to us living today, into art.
There are many expressions that explore cartoon-like expressions as art, and there are also many expressions that further refine cartoons.
On the other hand, when a cartoonist paints a painting, the image of the cartoon character is so strong that it may not be seen as pure art.
Komata's works are based on her close observation of the "now" and depict it in a cartoon-like form that is familiar to us.
And deep within the dense depiction, there is a unique warmth in her view of human beings that never wearies the viewer.
BFA, Musashino Art University, College of Art and Design, Department of Japanese Painting
MFA, Musashino Art University, Fine Arts Course, Japanese Painting
current DFA, Musashino Art University, Fine Arts Course, Japanese Painting
Selected Solo Exhibitions
Kana Komata solo exhibition (Court Gallery Kunitachi, Tokyo)
My sweet home (Shimokitazawa Arts, Tokyo)
Selected Group Exhibitions
The outline of Twenty-year-old (Kitanodaichi Museum, Art Village Nakasatsunai, Hokkaido)
41st Mitsubishi Corporation ART GATE Program (Mitsubishi Shoji Building, Tokyo)
The special event for 20th anniversary of Edo Mounting Study Group, Hyousuikai "Exhibition of the Future for Hanging Scroll and Painting future- The possibility of Mounting for a scroll by Art Student x Paper-Hanger" (Tanaka Yaesu Gallery, Tokyo)
Exhibition for Everybody Playing Art (Hamura City Lifelong Learning Center Yutorogi, Tokyo)
Kanade – Selection Exhibition of Japanese Painting- (Ginza Surugadai Gallery, Tokyo)
FACE2020 (Sompo Museum of Art, Tokyo)
46st Mitsubishi Corporation ART GATE Program (Mitsubishi Shoji Building, Tokyo)
Exhibition by volunteer students of Musashino Art University, College of Art and Design,Department of Japanese Painting "SyakuSyaku" (Court Gallery Kunitachi, Tokyo)
22nd Setsuryosya Firenze Prize Winners (Setsuryosya Museum of Art, Niigata / Tokyo Metropolitan Art Museum)
2nd Exhibition of the Future for Hanging Scroll and Painting future "Art students and person who creats hanging scrolls" (Tanaka Yaesu Gallery, Tokyo)
30st Annual Scholarship Recipient Art Exhibition (The Sato Museum of Art, Tokyo)
6th Miyamoto Saburo Award for Original Sketch – Pioneering New Expressions – (Komatsu City Miyamoto Saburo Museum of Art, Ishikawa / Setagaya Art Museum Civic Gallery, Tokyo)
7th Kazenokai Exhibition, Setsuryosya Firenze Prize Winners (Setsuryosya Museum of Art, Niigata)
The way of Paintings 2022, FACE Award Winners (Sompo Museum of Art, Tokyo)
Kazenokai Exhibition, Setsuryosya Firenze Prize Winners Small pieces (Setsuryosya Museum of Art, Niigata) 
ITOGUCH (UNPEL GALLERY, Tokyo)
10st Sato Sakura Art Museum Ouka Award (Sato Sakura Art Museum, Tokyo)
Chinese & Japanese & South Korean Exhibition of contemporary art (Guizhou art museum, China)
The 19th World Painting Award (Tokyo Metropolitan Art Museum, Tokyo)
The 8th Ishimoto Sho Japanese Art Award (Sekisho art museum, Shimane) 
ART FAIR TOKYO (Tokyo International Forum, Tokyo)
Taipei Art Book Fair 草率季 (Songshan Cultural and Creative Park Taipei)
Comic Magazine Bessatsu Friend, 509th BetsuFure MANGA seminor A course
Comic Magazine Jump SQ, 11st Crown Comic Competition, Finalist
The outline of Twenty-year-old, Grand Prize, Art Village Nakasatsunai, Hokkaido, Japan
41th Mitsubishi Corporation ART GATE Program Winner
FACE2020, Award for Excellence, Sompo Museum of Art, Tokyo
46th Mitsubishi Corporation ART GATE Program Winner
22nd Setsuryosya Firenze Prize Winners, Award for Excellence
6th Miyamoto Saburo Award for Original Sketch – Pioneering New Expressions -, Special Award
30st Annual Scholarship Recipient Art Exhibition, Awagami Factory Award,Sato International Cultural Scholarship Foundation
Kazenokai Exhibition, Setsuryosya Firenze Prize Winners Small pieces (Setsuryosya Museum of Art, Niigata)
19th World Painting Award, Grand Prize