We will open a new gallery space in Osaka.
It is going to open from 20th February 2022.
Address:
Zip code 541-0046
3-4-9-1F, Hirano-cho Chuo-ku Osaka, Osaka, Japan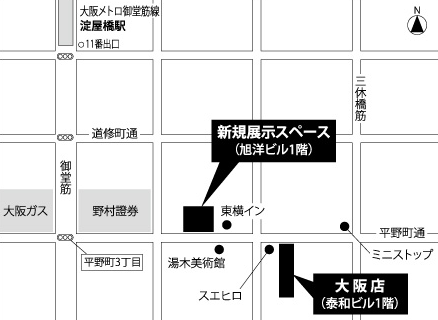 TEL:+81-6-6232-1363
FAX:+81-6-6232-2058
※Phone and FAX number is unchanged.
※SHIHODO Gallery GINZA & OSAKA are business as usual.
We will do our best to meet your expectations.
Thank you for your continued support.