At Art Fair Tokyo 2023, SHIHODO Gallery will present works by five artists, Keiki Yamada, Yukyo Yamamoto, Yuya Fujita, Zia Wei, and Kana Komata, on the theme of "Now is the Time" for a while.
●Private View *invitation-only
9th March (Thu) 11:00 – 19:00
●Public View
10th March (Fri) – 12th March (Sun) 11:00 – 19:00
*until 16:00 on the last day only
SHIHODO Gallery's Booth N023
●Tickets(Including tax)
Advance ticket JPY4,000.- / Same-day ticket JPY5,000.-
●Venue
Tokyo International Forum Hall E 3-5-1 Marunouchi Chiyoda-ku,Tokyo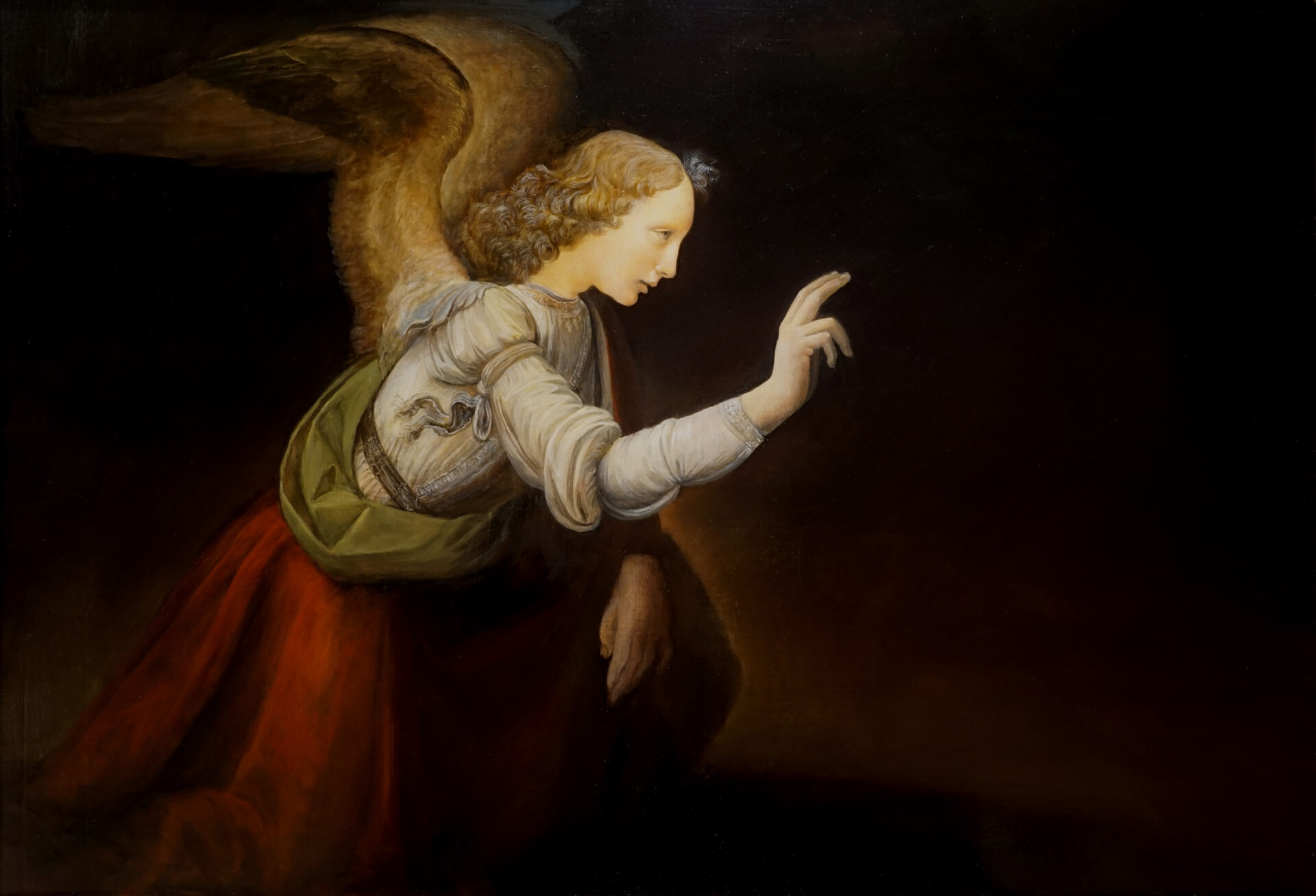 When I was a child, there was an important encounter that inspired me to become the artist -painting old memories and episodes as subjects- I am today.
As an only child, my few art catalogues and an encyclopaedia were my companions and my consultants. Meeting the almighty encyclopaedia was also paired with the excitement of going to my grandma's place. The image of Leonardo's Vitruvian Man I often came across became particularly embedded in my heart – this may have been what triggered my interest in mediaeval and renaissance art.
As I imagined how those people used to live, and hoped to visit those places some day, my feelings evolved into the question "how are these paintings painted?".
While the age of COVID-19 brought around many things, I was surprised that it reignited my passions as well. I wanted to go and meet the Gabriel I visited in Italy before COVID-19 again!
For my solo show last year, I painted the scene of the annunciation without depictions of Mary or Gabriel. This was in line with the still lifes with bare backgrounds I continue to paint; I don't depict what I really want to express, but rather enclose it in the space of the work. In the same way, I had wished to keep the beautiful image of the angel off the face of the painting and in my heart, but as I neared finishing the work, I began to wish to paint just the angel on its own.
From there, I did research about birds of preys' feathers as the symbol of Gabriel, and decided to paint an owl. On the other hand, I had also received requests for paintings of the angel itself, and made up my mind to do so. The backgrounds I paint are assemblies of my memories, and contain a multitude of different scenes. As I painted various images, I eventually settled with the dark background.
Then I realised, I should go and visit Gabriel after COVID-19 is over. I even may want to stay there and live close to it. All I see now is the scenery of Tuscany.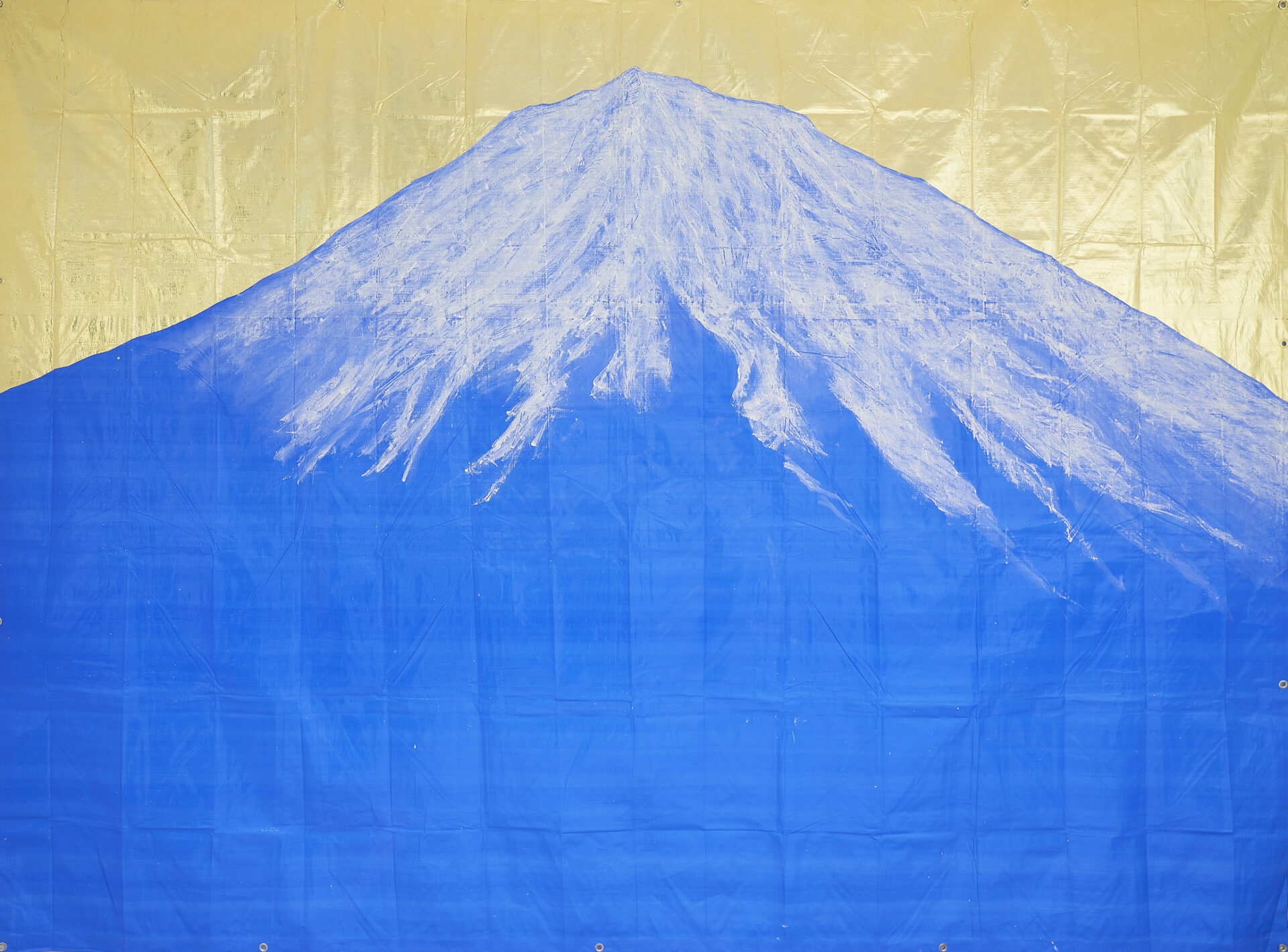 Blue mountain depicts Mt. Fuji using blue tarpaulin, gold leaf, and paint.
As the cheap, expendable tarpaulin becomes the colour of Mt. Fuji in contrast with the gold leaf, the garish blue of the tarpaulin, which is generally treated as an eyesore, morphs into something brilliant and attractive.
This work also addresses the symbolism and value of Mt. Fuji, as well as its loss of substance. Through the use of tarpaulin and gold leaf, I aimed to realise the flimsiness and ostentatiousness that the image of Mt. Fuji contains.
This work questions its own existence through the perspectives of its viewers. What do you see in the image of the blue mountain?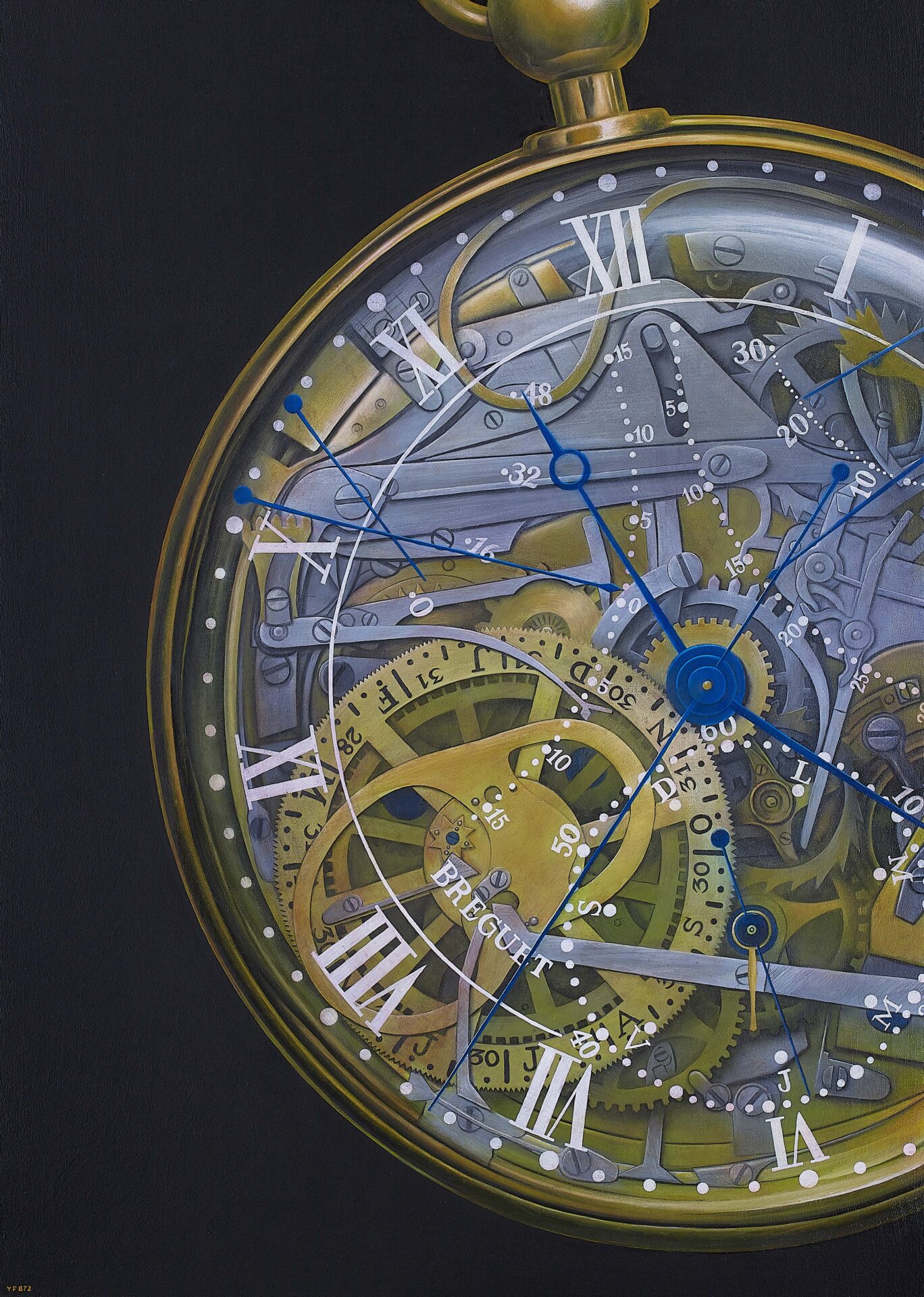 I have always been drawn to objects that have existed from way before myself, as they preserve the sentiments of those who made them.
For this edition of Art Fair Tokyo, I painted pocket watches and cameras, under the theme of "time and memory". In the case of subjects I couldn't physically get hold of, I researched when and where they were manufactured, and imagined the sentiments of the craftsmen and owners. I took time to think about the subjects in the hope of expressing the textures and smells that they may possess.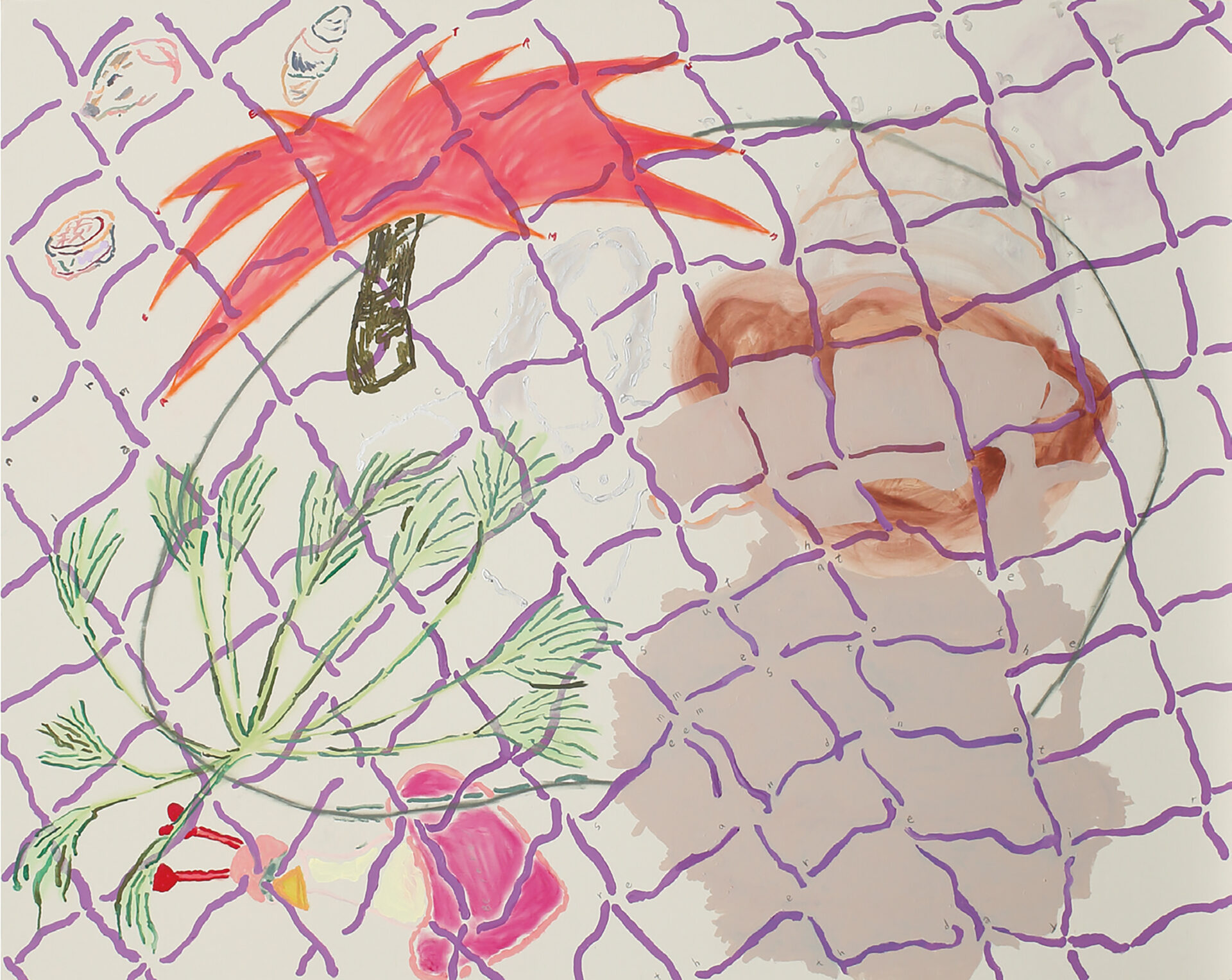 This work perhaps has more experimental elements to it compared to my past works. Although the video-like outcome I had expected is still to be achieved, this will serve as documentation of the present stage at which my work is, and I will continue to explore further potential modes of expression. The process of making this work was also the joy of documenting my everyday life, and through the work, you can discover the events and emotions that the summer of 2022 brought to me.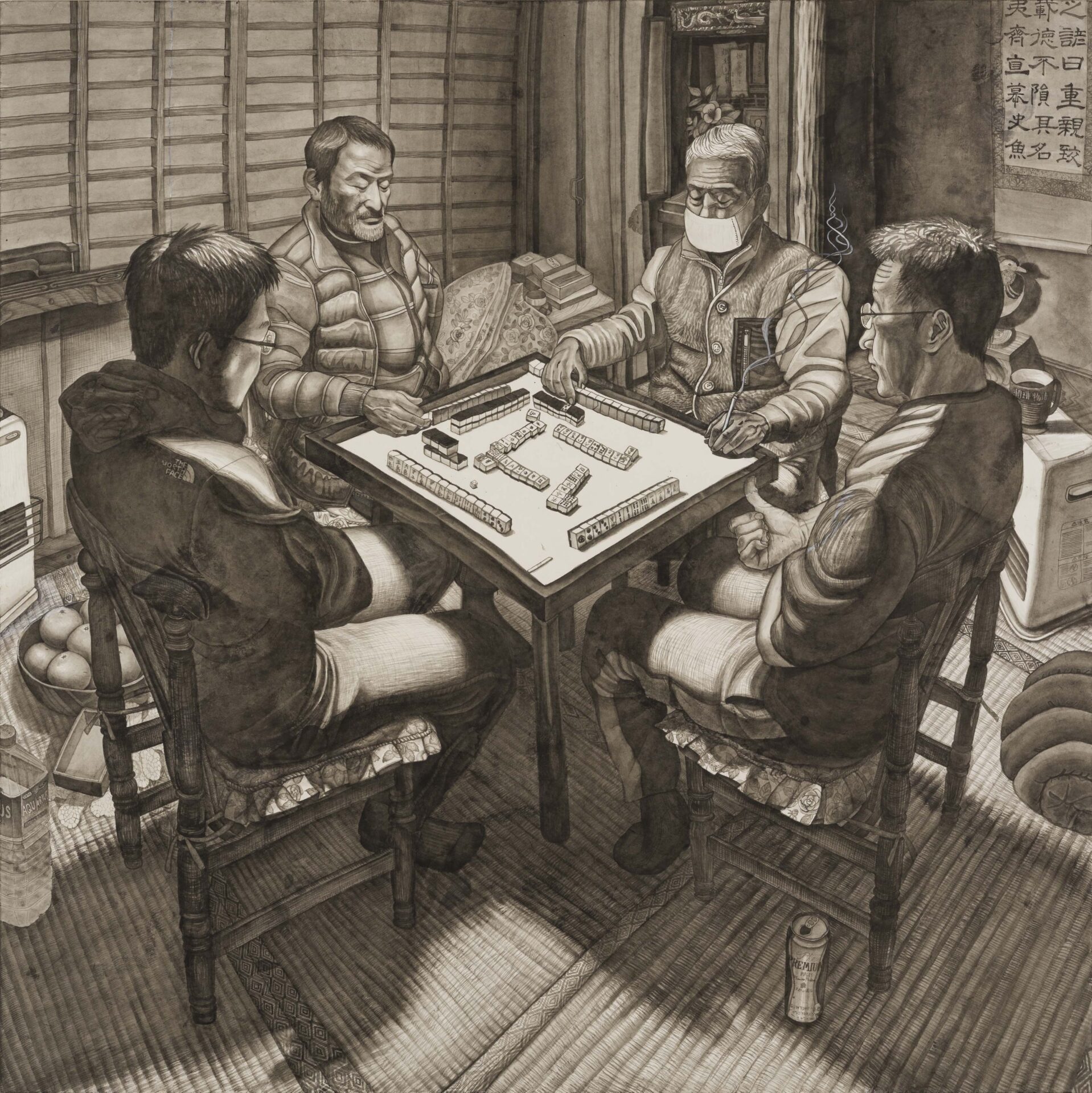 My father was brought up in the countryside of Niigata, while my mother was brought up in urban Tokyo. Both of their households/environments are totally opposite; for example, there are invisible social components that don't exist in my mother's family when I visit my father's family. Those components are namely "women and children" and "the men". These games of mahjong held at new year are probably entertainment reserved for "the men", the enjoyment of which "women and children" can't understand. Sketchbook in hand, I crept into "the men"'s secret room which is off bounds to "women and children", feeling nervous and excited.