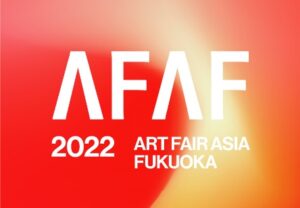 SHIHODO Gallery is delighted to present works on the theme of "music".

Music and art have a long and fascinating history of being regarded as being inseparable, with artists known to have taken inspiration from music, while some are known to have been musicians themselves.
SHIHODO Gallery invites the audience to enjoy the tunes that flow from the works of artists with a passion for music, and masterpieces relating to the theme of music.
Keiki Yamada - Listening to childhood memories -
In the past years, I have worked on series of paintings centered around the theme of memories. Many of the motifs look back on childhood memories, those of which I have painted for this exhibition.
The elements apart from what you visually perceive―sounds, scents, tastes, textures, and gravity to name a few―play essential roles when recalling memories. Our minds sometimes translate these memories in strange ways, for instance as we hear landscapes, smell spaces, and touch time.
Among the many sounds of music that flow through my thoughts, I realized that not only famous pieces, but traditional festival music has a special place in my memory.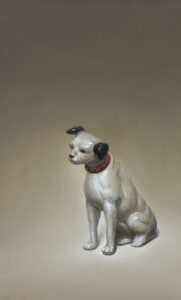 Yukyo Yamamoto ― How much is that album? ―
In response to the theme of music, I created works depicting the CD album covers that I own, and the portraits of musicians by Andy Warhol, with frottages of one-yen coins. The works shine a multi-faceted and humorous light on the music we listen to every day, and the value associated with it. The word 'album' in the exhibition title How much is that album?, refers to the CD albums and musicians' portraits, as well as to the works on the walls themselves – you could say an art fair is a place for buying something for its cover. Get yours now!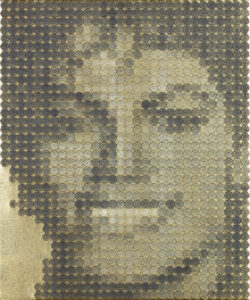 Yuya Fujita ― Musical instruments ―
Several people who are close to me are musicians. I have watched them lovingly care for their instruments, and treat them as their prized possessions. I imagine the time and memories spent with their owners become engraved in the instruments, and each time they are played, I feel that those precious instruments are given a new lease of life.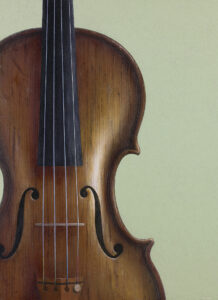 ●VIP view
30th Sep. (Fri.) 12pm – 4pm
1st Oct. (Sat.) , 2nd Oct (Sun.) 11am – 12pm

●VIP view
30th Sep. (Fri.) 4pm – 7pm
1st Oct. (Sat.) , 2nd Oct (Sun.) 12am – 19pm
3rd Oct. (Mon.) 11am – 5pm

●Venue
Fukuoka International Congress Center 2-1 Sekijomachi, Hakata-ku, Fukuoka-shi
HOTEL OKURA FUKUOKA 3-2 Shimokawabatamachi, Hakata-ku, Fukuoka-shi

SHIHODO Gallery's Booth N11
*We will be exhibited at the Fukuoka International Congress Center.

●Ticket
Advance ticket JPY2,000.- / Same-day ticket JPY2,500.- (including tax)